The Best Place To Buy Or Sell Secondhand Lorries, Waggons, Vans, Forklift Trucks, Lutons And Car Derived Vans
Search

2.8 ltr Iveco urban tractor unit, serviced in accordance with DVSA regulations. VX05 OWO First registered 2005, tachograph visited
£4000.00 incl VAT
Vehicle 2
2.8 ltr Iveco urban tractor unit, serviced in accordance with DVSA regulations. NV02 TKO First registered 2002, tachograph fitted
Vehicle 1
£10000 including VAT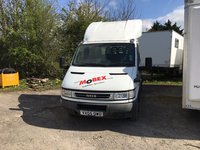 Galvanised twin axle lightweight articulated hospitality trailer.
Disabled ramp, steps, kitchen, separate meeting area., seating.
Serviced annually, electric safety certificate.
Overhead canopy on gas struts, glazed patio doors
8m hospitality trailer, totally rebuilt by Mobex in 2008.
£28000 including VAT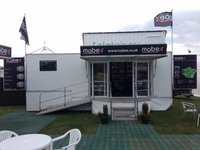 Galvanised twin axle lightweight articulated hospitality trailer,
Disabled ramp, steps, kitchen, separate meeting area., seating.
Serviced annually, electric safety certificate.
Overhead canopy on gas struts, glazed patio doors
7 metre hospitality trailer, totally rebuilt by Mobex in 2010.
£15000 including VAT This unit is in exceptional condition with a very low mileage. The trailer consists of: Luxury meeting room salon,Toilet Shower,Bedroom/ office/ store,Kitchenette / staff area, Communication PR office with separate
access stairs, Electronic sliding glass entry doors, Real wood veneer throughout, Fully Air-conditioned 2 flat screen TVs, On board 27KVA silent running generator, 16amp distribution points, 63amp 3phase hook-up and 16amp parkup, Cat5 points Large storage lockers, Swan neck covers for unhitched display
New this trailer cost £300,000 +VAT
Custom built by WH Bence in 2008 for exclusive use on the Porsche Carrera Cup Championship then used limitedly by Ferrari, Porsche GB, Lotus and Infiniti for various events and shows including Goodwood Festival of Speed.
£49000 +VAT ono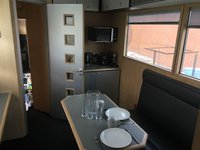 This will offer panoramic views to your VIP Guests of your event.
The approval and safety standards used for the Jumbo Truck's construction make it possible for it to accommodate over 150 people; it divides into three levels and it should be noted that it has been constructed to support a load of 350kg per square meter on each of its internal walking areas.
This vehicle is the only one of its kind designed and constructed in Italy, with extendable sides and the height that can be extended to three floors. Ground floor - Upper level and side terrace and Roof Terrace.
POA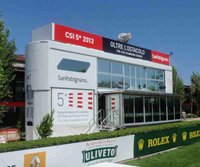 Would make a brilliant festival or business vehicle as the side opens up completely.
Has three big storage areas accessible from the outside.
We bought this brilliant vehicle and started the strip down, insulated it etc but unfortunately have had to abandon our plans for it & so are selling.
Would be great for a wide variety of business uses.
Excellent condition 1999 18 tonne iveco Supercargo. Owned by the fire service (then us) and only 10,000 miles on the clock!!
£13000 including VAT ono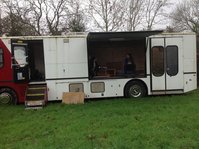 The interior of the vehicle that was fitted out in 2007 has recently been refurbished and equipped with state of the art technologies: it has an electric sliding door and is equipped with an air conditioning system with a heat pump that operates independently with two 10kw diesel generators.
VIP TRUCK, vehicle perfect and ready for any test. It has features innovative construction, with remote control and a single person, is operation.
POA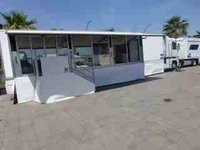 We have now sold our x2 ex Hyundai trailers. It certainly helped putting them on your great site so thank you very much and we look forward to doing business with you again. Additionally we have now sold the large hydraulic unit too – so great news and keep up the good work with your site – Thank you
£14000 +VAT ono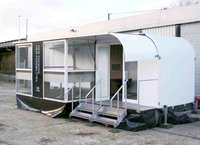 £5000 including VAT Showing 1 - 14 of 14 items